To find the best match for foreigners looking for a job in Japan and Japanese companies, jimomin.work conducts "Sansha-mendan." Instead of a one-on-one interview, we have "sansha-mendan" where one of the jimomin.work staff attends the interview for support. The interview can be conducted online or face-to-face. This article will introduce the basic rules and things to keep in mind during a sansha-mendan. 
Basic manners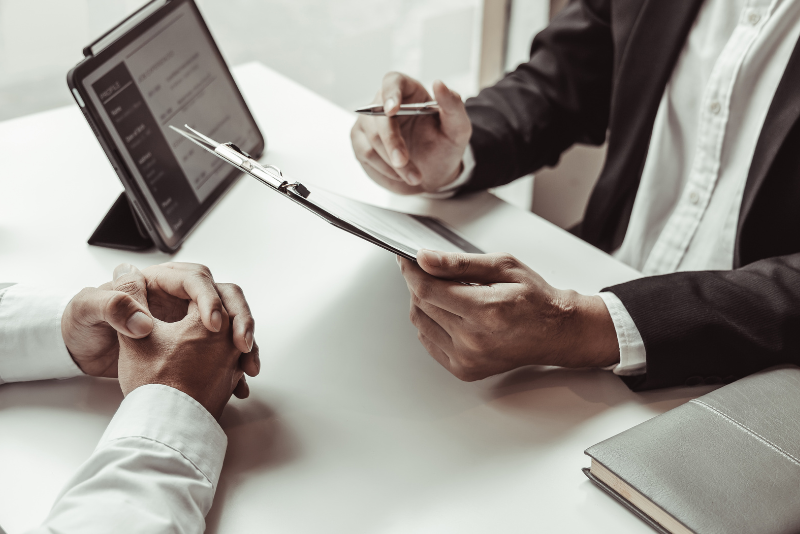 ◆Time
Being late is not allowed! Make sure to be at the place or connect to the URL 10 minutes before the starting time. If, by any chance, you are going to be late, make sure to call as soon as possible.
Being late due to carelessness or lack of preparation (wrong time, getting lost) might give the company a bad impression, so it is important to prepare adequately in advance.
◆Dress code
Although recently there are companies which are not particular about attires, it is advised to wear a suit (unless told otherwise). Choose clean and tidy clothes and iron your shirt to look neat. If there are any questions regarding the attire, feel free to ask our jimomin.work staff!
◆Appearance
Appearance is not only important during an interview but also when being a working adult. There is no specific hairstyle for an interview, but it is important to properly brush your hair and have a tidy look. For those who put on makeup, it is advised to have a natural and light look.
◆How to greet and speak
The first greeting is crucial in making a good first impression. Remember to speak up and enunciate the words and not mumble!
◆Ask questions during the interview
Asking questions to the company during the interview shows your passion to join the company as well as your communication skills. Make sure to research the company before asking questions.
◆What to do when the question is unclear
During an interview, if there are any questions that you do not understand, always ask for clarification instead of answering without understanding. This is about your communication skill rather than the Japanese level. Clarifying it is also important in doing your work as well.
It is difficult to promote yourself in such a short time in an interview. You can make a good first impression by keeping in mind the things discussed above. By having good manners, you can start the interview with a good first impression.
Basics of communicating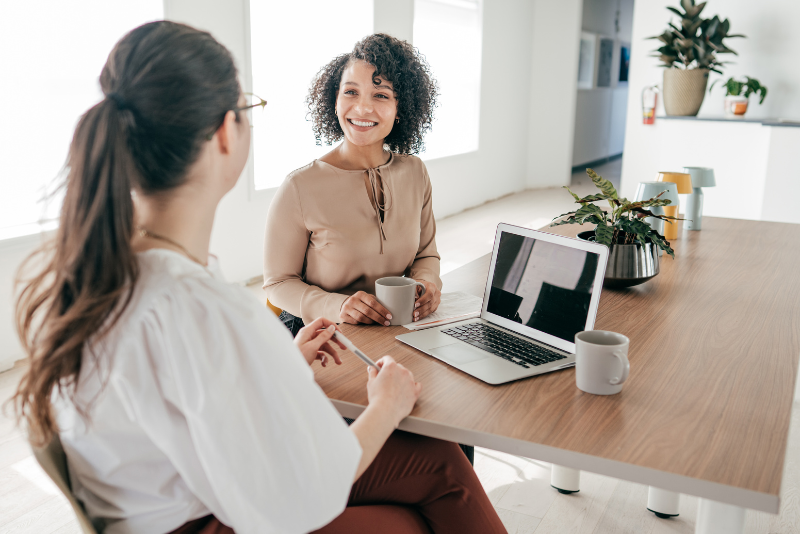 Keypoints
Proper use of keigo
Talk from conclusion
Conclusion→Reason→Concrete Example→Conclusion
◆Answering Questions
Interviews can be quite stressful when your skills are evaluated. As a result, many people end up with irrelevant answers to the questions asked. This might have a negative impact, especially on those companies who are looking at your communication skills and the Japanese language level. Make sure to understand what they are asking for and answer after organizing your thoughts.
Basic Interview Flow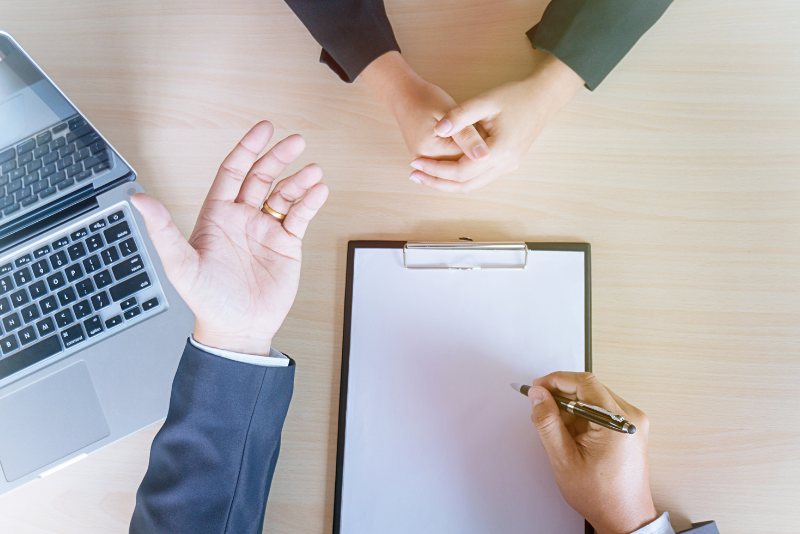 ◆Self-introduction
◆Questions asked by the interviewer:
Self PR
Reasons for application
What you can contribute to the company
◆Self-introduction and Self-promotion
The purpose of self-introduction and self-promotion is different.
Self-introduction
 Introduce yourself in brief, conveying the basic information about yourself.
   (30sec-1min)
Self-PR
 Explain your strengths and skills; how those traits can contribute to the company
It is important to differentiate which one the company is asking for (either a self-introduction or self-promotion) and explain accordingly.
Summary
Simply being aware of the above and practising will make a good impression during the interview. We understand that nervousness is inevitable, but please make an effort to put this into practice!